Safety
General Safety Policy
---
We take the utmost care in selecting our products, with each product being thoroughly assessed before becoming available for sale. All materials we use in making our handmade products are non-toxic and are generally accepted as safe for pet rabbits. Our products are tested by our own bunnies and we would never sell products that we considered unsafe. However, we are also aware that bunny owners will have varying opinions on what is safe so we list all materials used in our handmade products so you know exactly what you are buying.
---
Colour Toy Parts
---
We colour parts using non-toxic human grade food safe dyes for all colouring we do in house. For customers who prefer toys be made without colour, simply leave a note when ordering.
---
Glue
---
We do not use any glue in the production of our handmade products. Glue, including 'non-toxic' glue, is dangerous in toys for rabbits because it may cause an obstruction, which is potentially fatal.
---
Toy Safety
---
We celebrate every bunny is unique so products that are appropriate for one bunny, might not be suitable for another. When choosing toys for your bunny, please factor in their size and play style. With regard to products that we handcraft ourselves, we are more than happy to discuss any aspect of the production process as well as any materials. Furthermore, we can tailor our products to better suit your pets' needs. We often get requests to customise our products to suit other small pets such as guinea pigs and birds and are happy to oblige but do not have the knowledge and experience to advise on safety in relation to any pets other than rabbits. ​​ In any case, no toy is 100% safe and we recommend supervision, particularly for new toys, and regularly checking for safety hazards that may develop from wear and tear.
---
Disclaimer
---
Product detail set out at BlessTheirCottontails.com.au may, from time to time, include advice, recommendations, information or assistance in relation to Bless Their Cottontails products, their use or application. Bless Their Cottontails provides such information in good faith but does not provide any warranty of accuracy, appropriateness or reliability. Information and advice given by Bless Their Cottontails is general in nature and is not intended to diagnose, treat, cure or prevent any condition or disease or constitute or be a substitute for professional or medical advice. You should seek appropriate professional or medical advice if necessary. All products should be used strictly in accordance with their instructions, precautions and guidelines. Bless Their Cottontails will have no liability or responsibility (including liability for negligence) for any loss suffered because of your or any other person's reliance on any information or advice provided at Bless Their Cottontails, unless otherwise required by law.
---
---
Availability
Made to Order vs Ready to Ship
---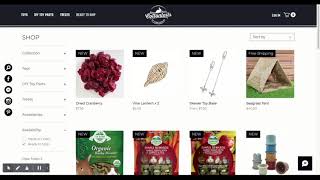 ---
---